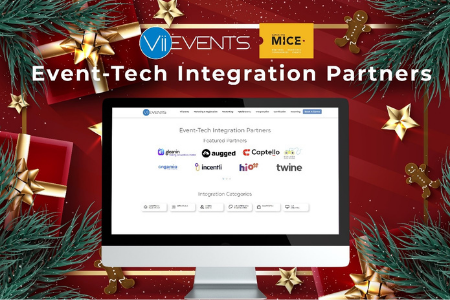 Multi award-winning 3D 360° virtual and hybrid events platform Vii-Events are delighted to announce that they have launched a unique marketplace portal to encourage collaboration amongst this hotly contested virtual-events environment.
Vii Events believe that to be truly an 'all-in-one' platform, you have to collaborate with other successful event tech companies and utilise the best solutions like AMMP, CatchTheMICE, CLIPr, Duelbox, Engamio, evmux, Incentli, InGo, Gleanin, Hio Social, Picture Mosaics LLC, One-V LTD, TRiPLE D Illustrations, twine, Twigged_io, VidiPlus, Wordly Inc to maximise your client delivery. This provides the ultimate customer experience in terms of networking, gamification, live streaming, marketing & registration, hybrid events, live captioning & interpretation. 
It is Vii-Events' strategic objective to offer comprehensive integrations of differing services and solutions from within the readily evolving event tech sector.
Stas Zaslavsky, CEO of Vii Events said "We have, and continue to source, the best third-party integration partners that seamlessly integration with Vii-Events; this offers endless possibilities for our clients and significantly improves the customer experience for our clients and their guests. We don't take a commission. It's transparent, and we work strictly with our partners' pricing & policy.
"In the same way as we have partnered with Catch the MICE as our strategic partner, leading business development and customer support in the UK and Ireland, we always look for the best in class and utilise their strengths; this provides huge synergy for all parties involved and assists us with our end objectives." 
For more information, please contact Vii Events today:  
Email:  Stuart@Vii.Events or Stuart@catchthemice.com  
Phone: 0777 194 6614