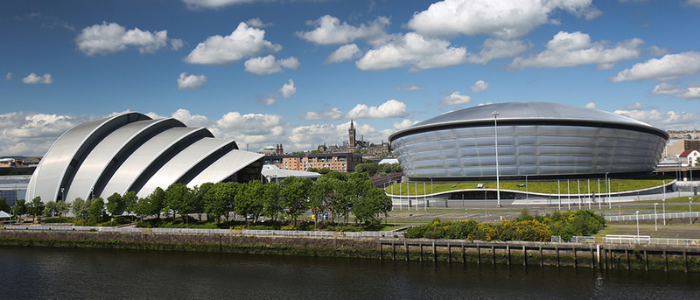 As Scotland prepares to welcome COP26, the largest business event ever hosted in the UK, VisitScotland have looked at why Scotland is the perfect host, and how business events can bring about social and economic change. 
The UN Climate Change Conference of the Parties 26 (COP26) will take place in Glasgow from 1-12 November 2021. The climate talks will bring together heads of state, climate experts and campaigners to agree co-ordinated action to tackle climate change under the Paris Agreement. 
Business events as change agents 
VisitScotland believe that business events can deliver social and economic change, and COP26 is the most prominent example of the energy and focus business events can shine on an issue. Business events attract delegates from around the world, experts in their fields. When business events take place they become a forum to discuss all kinds of subjects, form climate change to digital technology to life sciences. But what all business events have in common is the power to educate, to share knowledge, to start conversations, to put people on a journey to change. 
Scotland, on a journey to change 
When you organise a business event in Scotland, it is an opportunity for your delegates to meet our local experts, for your leaders to meet our policy makers. It is an opportunity for Scotland to learn from you, and for you to learn from Scotland. It is an opportunity to change minds, change lives, and to start something important that will last for decades. 
In Scotland we have already started our Journey to Change, but we know we have a long way to go. Here are some inspiring tales of change from Scotland:  
Scotland, where the journey begins  
With 3 dedicated international conference centres, hundreds of unique and inspiring meeting venues, world class hotels and resorts, and the professional excellence of dedicated conference organisers – Scotland can put on the biggest events in the world, and we are proud to be hosting the biggest business event the UK has ever hosted, COP26. 
Source: VisitScotland